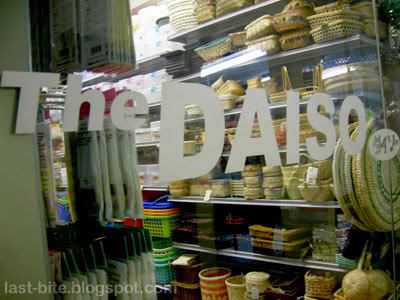 Annneeee
, gue akhirnya mendarat di The Daiso! Mumpung belum brojol, gue jabanin dulu deh tempat-tempat yang bikin penasaran. Tar kalo udah "lembur baby", gak sempet ke mana-mana ;).
Bener deh, gue gak tahan, barangnya lucu-lucu, apalagi piring-piring, gelas dan pernak pernik meja makannya...mana satu harga pulak, Rp 17.000,-. Buat yang belum tau, The Daiso adalah nama sebuah toko "kelontong" Jepang di bilangan Melawai. Letaknya persis di atas supermarket Papaya (tempat belanjanya orang-orang Jepang). Barang-barang yang dijual, baik di Papaya maupun di The Daiso adalah barang-barang dari Jepang dan barang import. Dari mulai sushi, gorengan Jepang, cemilan Jepang sampe alat rumah tangga, ada di sini.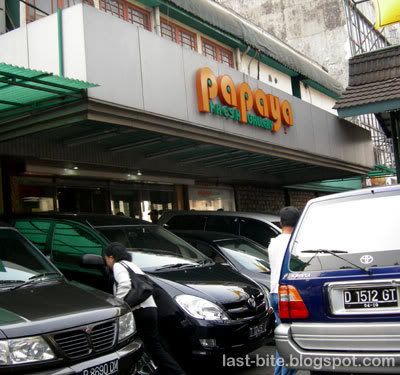 Berhubung lagi tanggal cekak, jadi gak bisa belanja macem-macem. Gue cuman beli tempat dari rotan, piring kue kotak-kotak dan stensil kopi, yang bisa dijadiin cetakan stensil coklat bubuk atau gula halus untuk dekorasi di atas cake dengan 3 macam motif.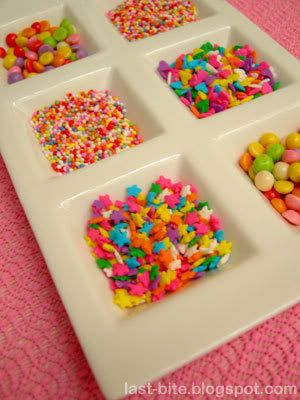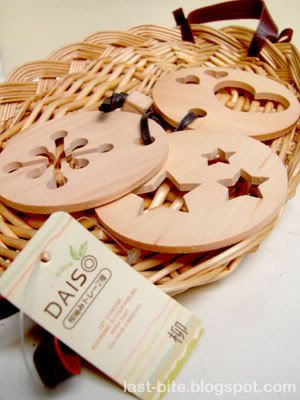 Nih dia, oleh-oleh jalan-jalan ke The Daiso.